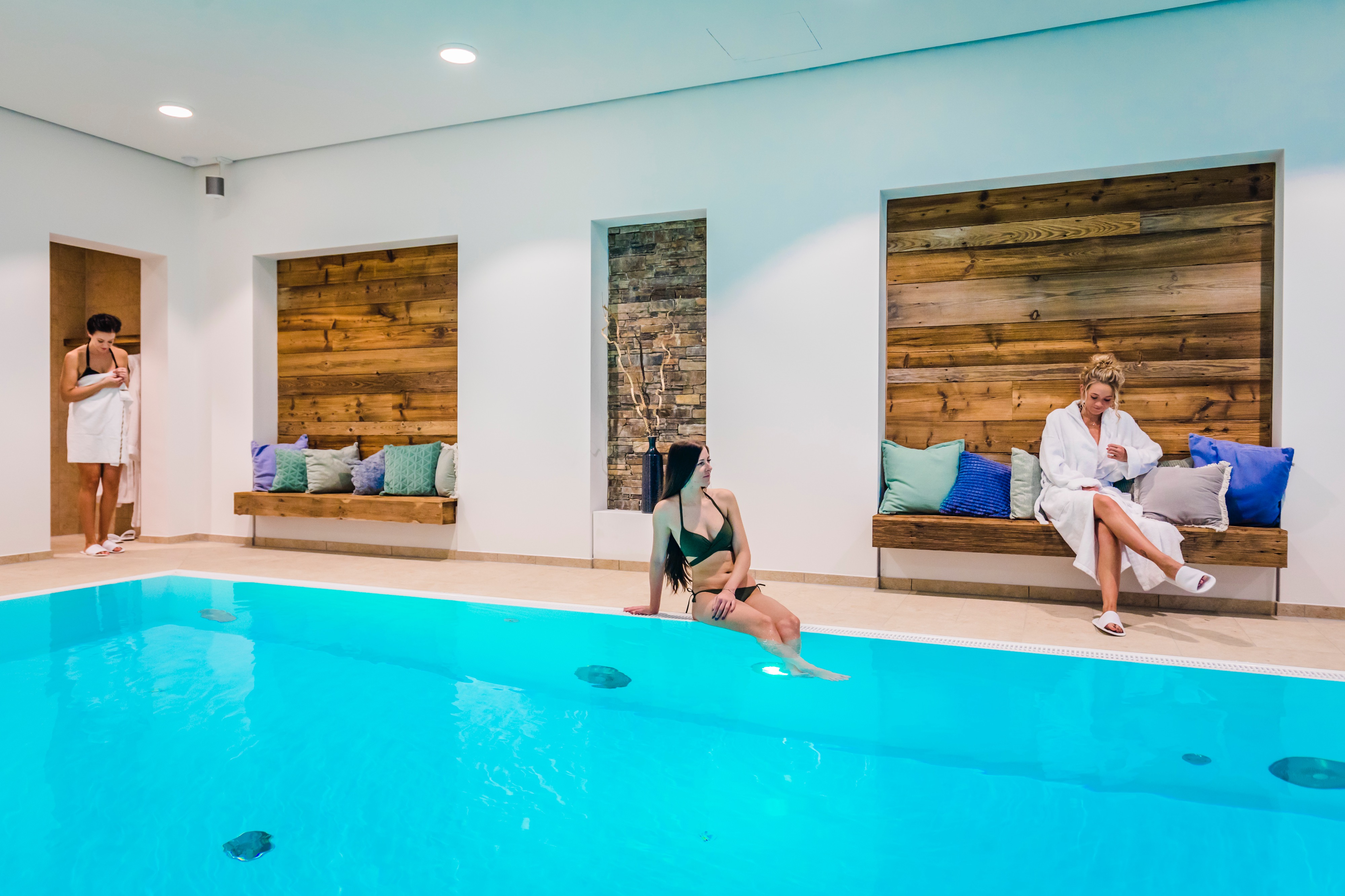 Swimming pool
In our Haus der Ideen (House of Ideas), we have created our own little oasis of well-being. But if, in the midst of all this relaxation, a guilty conscience strikes you just before you head off to the restaurant for an indulgent feast, a dip in our swimming pool will help.
With every single swim, you not only do something good for your body, but there is hardly a better justification to have a second go at the evening dessert.
At 27° C, the water is the perfect temperature to swim a few laps, but it's also great for refreshment after a long sauna session.